Graphics
Stage Banners
With more than a decade in the sign industry, our staff leads the way in designing and engineering the perfect banner reflecting your business, using quality materials and design expertise that will make the most impact and stand out to the crowd. Using the latest in equipment, we will create unique high-end graphics with quick turnaround.
Our wide array of signage includes massive stage graphics that work well with the staging we provide to simple vinyl window lettering. Let us know what you need and we will provide it for you.
Contact us today and we'll get started!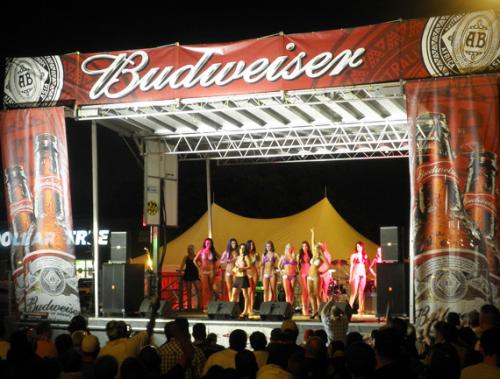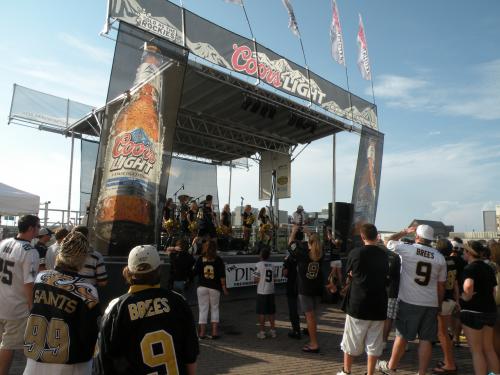 ---
Vehicle Wraps & Graphics
Showcase your logo with vehicle wraps and magnetic signage. After consulting with you, we will design, create and apply a vehicle wrap that promotes your business.
Contact us now to arrange a vehicle wrap for your business!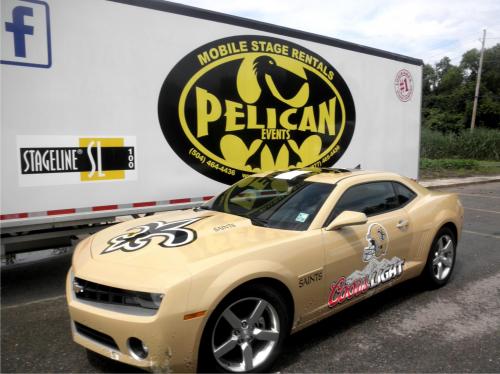 ---
Wear Your Brand Proudly: Apparel Options
Make your brand stand out with our full line of apparel, including polo shirts, oxfords, button-down shirts, hats and bags. We also offer many other items we can customize with your logo for your company to give away or wear to promote your brand throughout the event and around town.
Want to learn more? Contact us now.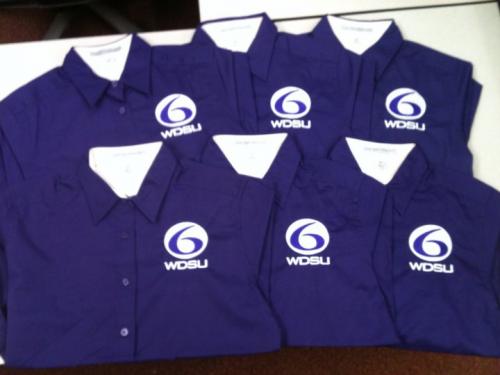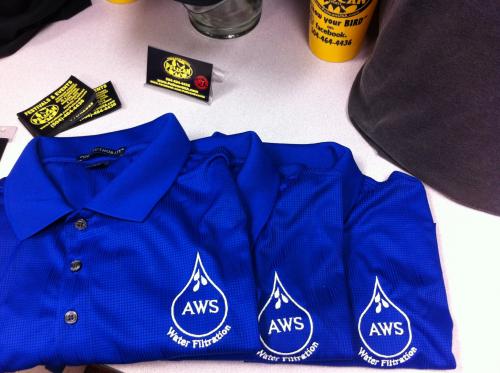 ---
The Letter of Perfection: Embroidery
Pelican Graphics specializes in deluxe custom embroidery for all of your apparel, uniform and logo needs.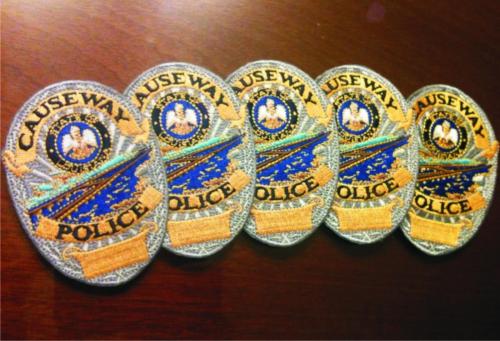 ---
Digital Printed Apparel
Pelican Graphics offers the latest technology with our digitally printed white and light colored apparel. You get crystal-clear, photo quality, full-color prints that resist the fading and cracking that sometimes occurs with traditional silk-screen printing.
Additionally, digital printing saves you time and money with faster turn around and no screen or film set-up fees.
---
Silk Screened Apparel
Need your logo on a darker color or prefer more traditional printing methods? Pelican Graphics offers silk-screen printing services. We can print on shirts, caps, bags, towels, and many other promotional items. Pricing for silk screening is determined by not only quantity, but also print locations and colors.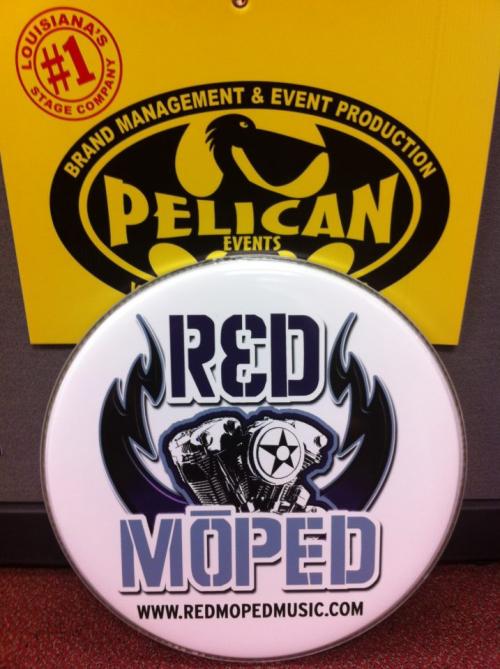 ---
Let's talk chotchkies: Promotional merchandise they'll keep.
Promotional items bring your brand valuable impressions and keep the memories alive. At Pelican Events, we take your advertising needs seriously and will work with you to design and create the perfect promo items for your brand.